David Glaser reviews Sandor who played at an anniversary concert at the L'Usine à Gaz in Canton Vaud.
When Sandor jumped on stage for the 20th anniversary of the Fondation CMA at the L'Usine à Gaz de Nyon on the last night of September 2017, the atmosphere was electric. Music professionals from the Romandie region and around Switzerland, plus a flock of political guests had gathered there waiting for Sandor, a "synth wave" sensation trio comprising of Sandor, Noémie Mendez and Jérémie Duciel.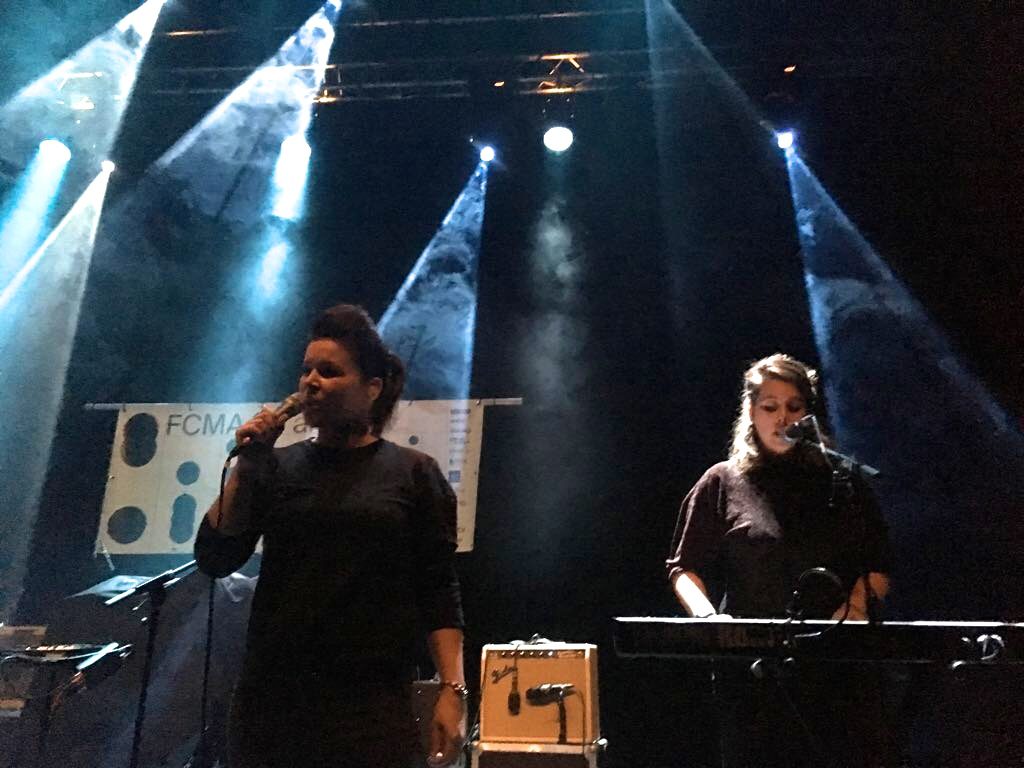 There was no introductory speech other than a frank "thank you" to the support of FCMA. This foundation began in the town of Nyon 20 years ago based on an idea by Daniel Rossellat (founder of Paléo along with Jacques Monnier) and Marc Ridet. The goal of the association is to promote the Swiss Romande music scene both here in Switzerland and in the rest of the world.
Martial beats from Jérémie began the show, bass waves and synthetic rhythms rumbled across the venue followed by raw and poetic words from Sandor. The track "Parmi les miens" recalled the darkness of an elegant French new wave scene such as Kas Produktt, Marquis de Sade and their offspring Grand Blanc, Fishbach or Lescop.
The Sandor trio created a Richter scale of emotions that night including singing "Ange gardien" with its poisonous lyrics. With Sandor's posed voice and clear lyrics, the audience was driven into a slow mild euphoria. Noémie's voice added to the choral mix that night on "Rincer à l'eau", the single that has had the most airplay on Swiss airwaves.
The set ended with Neuchâtel's electro artist called Flexfab. This beatmaker (of the Michigang rap collective) brought his personal touch to the dark and seductive music of Sandor.
The trio should seduce Canadians accustomed to this genre of music as the group is invited to the festival Coup de Coeur francophone at the 8th and the 9th of November.
Note: Catherine also saw Sandor at an unplugged concert behind the scenes at Paléo 2017 and was equally impressed as David!