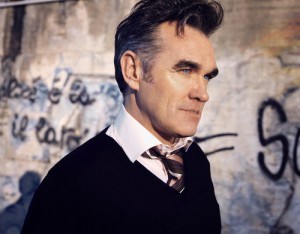 In addition to listening to lots of new music by Swiss artists they are also checking out various music venues and auditoriums within the country. "Les Docks" is a venue with a 1000 audience capacity situated near the Flon area of Lausanne. It runs a full and varied programme of music events throughout the year and regularly invites Swiss, European and other world artists to play on its stages.
One of the artists due to perform on November 2nd is British singer Morrissey.
In July this year, Morrissey released his latest album "World Peace Is None Of Your Business". In anticipation of Morrissey's upcoming concert in Switzerland, David spoke to the artist and asked him about the new album, his views on the music industry, politics, bullfighting, Glastonbury, vegetarianism and Switzerland itself. David also discovered that Morrissey actually knows Lausanne quite well!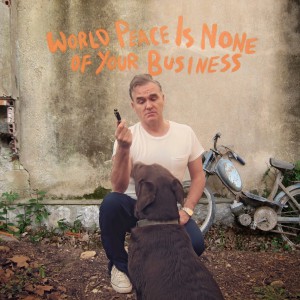 David: You have always been outspoken in terms of certain issues within certain songs, but this entire album, particularly, seems to be very strongly political in (almost) its entirety. Have you become more political or do you feel that the times have become even more dire and you have felt more driven to express and question these issues?
Morrissey: I could be wrong but I feel certain that Hitler did not win the war, yet we are all living under the jackboot and every country has its own version of authoritarian dictatorships. Everything has tensed up and people have never quite been so unhappy. Everybody wants change, and this fanatical discontent is obviously most evident in the Arab Spring. It emphasizes an unnerving hostility that most governments have towards the people who have elected them. I think it is time for constitutional reforms at every level because this is not 1940 – at least, not according to my calendar.