Long time, no see, Catherine Nelson-Pollard and I were a bit busy these past two years and the Swiss Music Show was on pause for far too long. Many apologies.
Back to the music in this uncertain times. The music of the Swiss different linguistic regions is amazingly vivid with hundreds of new names in different genres: Emilie Zoé and L'Eclair in Romandie, Camilla Sparksss (out of the Ticinese band Peter Kernel) and Marius Bear from Zurich to name only a few.
But let's talk about Jazz and Blues in Switzerland with our special guest Jalen N'Gonda, invited the 7th of March in Montreux to perform a very special show at Fairmont Le Montreux Palace.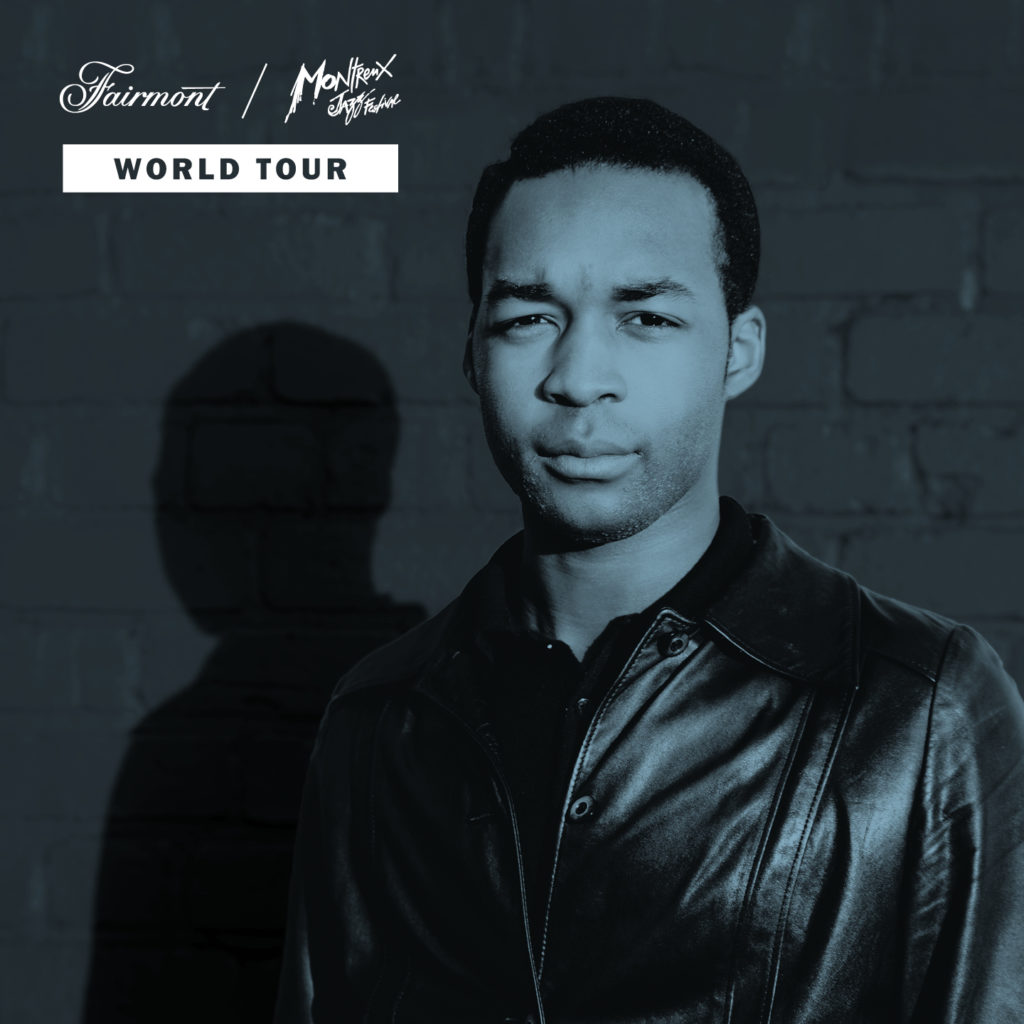 Le Montreux Palace is a very musical place, a historical central spot where magic happens. A special haven where the Montreux Jazz Festival artists and a "happy few" would meet by the piano of the hotel bar, late at night until dawn.
So on the eve of the final leg of the Fairmont world tour, I got to meet with two wonderful artists from North-America, two young prospects on the Jazz-R&B and Pop scene: Bobby Bazini and Jalen N'Gonda.
Today for the Swiss Music Show, I dig deeply into Jalen's rich selection of inspirations: Marvin, Stevie, Aretha… pretty much everything that the Tamla Motown record company delivered years after years, starting from the 60's.
Jalen is a young musician from Maryland who grew up going out dancing in jazz and R&B joints in Washington DC, a huge place for jazz and black music, DC being a famous city for its own local music fashions like Go Go music. He relocated in England where he currently studies music and crafts his art.
Interview in two parts, the first one being about the importance of being raised near Washington DC.
Second part of my interview with Jalen N'Gonda, we talk about his heroes, a long list of jazz masters and his current musical projects.
If you want to know more about Jalen N'Gonda's music, go to his website ny clicking on this link.