David is currently listening to the music of Geneva based pop singer Shana Pearson (formally known as Shana P). Shana is half Swiss/ half American and her mother hails from Detroit. Shana grew up surrounded by American black music and crafted her vocal skills listening to the likes of Whitney Houston and Mariah Carey.
After initially being signed with an independent record label and producing two successful albums, including the best selling "Regarde-moi", Shana parted company (on amicable terms) with her record label in early 2014. Now Shana is an independent artist aiming at collaborations with other singers around the world and the latest news (November 2014)  is that she is a possible contestant in the first stage of the Eurovision song contest for 2015
David spoke to Shana to find out more about the singer, her music and her life in Switzerland.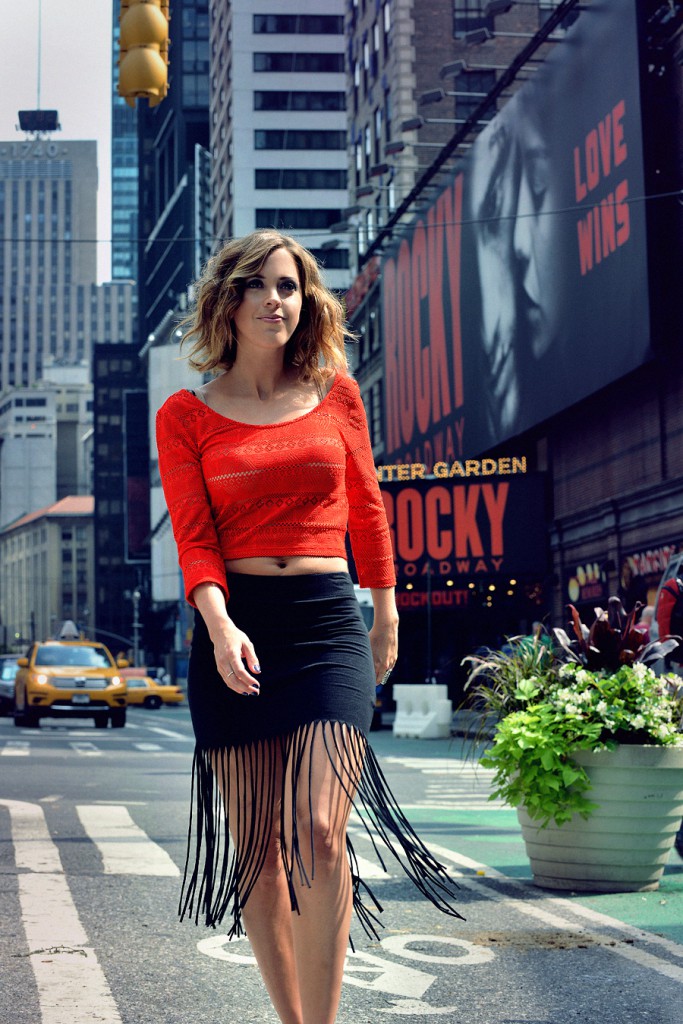 Photo above and below – courtesy Shana Pearson.
How did you first get into music itself?
 I started singing in a children's choir at the age of seven and began doing solo parts as part of that choir. We then recorded an album a few years later.
Do you feel more American or Swiss?
 I truly feel both in my every day life and think it's a gift to have several nationalities. Through my music, I probably feel more American because I only write in English and have been brought up with Anglophone music (Whitney Houston, Michael Jackson, Elvis, The Supremes, Motown, etc) My mom is from Michigan so she listened to Motown a lot herself.
What is it to be an American in Switzerland?
It's good  – I believe I have the open-mind of an American and the organization skills of a Swiss!
When did you get conscious about your music? I remember singing along to the radio when driving hours to go to Italy with my parents when I was four to five ears old. A few years later, I kept on trying to imitate Whitney Houston's vocal techniques on I "Will Always Love You". Trying to imitate what you hear actually helps in developing your vocal techniques I believe. It helped me at least!
What is your dream musically?
To feel free in my music choices and being able to travel all around the world and share my music with as many people as possible!
How do you distribute your music? Is iTunes or a label behind you? 
I used to be signed to an independent label based in Geneva for almost six years but we went our separate ways last March. Right now, I'm focusing on the creative part and later when I have a finished project, I will see. Either I'll try to find a distribution company or do it on my own. Nowadays, anyone can have an album out on I-Tunes!
After you sang and performed "Distress S.O.S " with U.S Singer/ Rapper Big Ali, the song went on to be a big hit in France, what happened after that?
I felt like everything was possible, that all I had to do to make it big in France was to have another hit! I was lucky to collaborate with Big Ali on his single, because at the time he was signed to Sony Music and everything was much easier in terms of distribution, radio coverage, etc.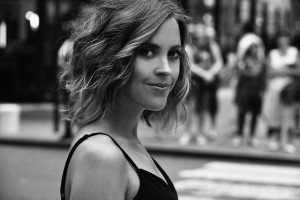 Tell us about your fans and the relationship you have towards them.
I noticed that most of them have stuck around all these years! I'm very thankful for that. Some of my younger fans were 14 years old back then and now they are 19 years old and still coming to my concerts! I feel like we have a special bond.  What I also noticed, more in the recent years, is that I have all generations showing up at my concerts. It's a great feeling to see that you can touch people from any age.
Can you tell me about your videos – I see that some have been shot in the USA. What was it like  to shoot them there?
I like it when my videos have a story to tell. As for the two videos shot in the U.S, one was shot in Miami with Big Ali and the other in California. The one in California was my initiative as I've been wanting to do something in L.A for a while. I contacted a few filmmakers and music video directors and "met" online Rustam Vakilov, who shot the music video of " Our Love is Old". It was one of my best experiences ever! We shot all the scenes in very typical L.A places such as Venice Beach, Beverly Hills, Santa Monica. For the Beverly Hills scene on Rodeo Drive, we had to shoot the scenes guerilla style meaning with no permits, which made it even more fun!
How are the Swiss media towards you? 
I'm very thankful of how the media have been always very supportive with me,  especially in Suisse-Romande. When I've released something new in the past, the radios and newspapers & magazines offered to do something. I cannot complain!
Do you feel supported or do you still consider yourself as an outsider? 
I feel supported but when you are an independent you have to prove yourself even more, it's ten times more of an effort to have something done or promoted.
Musically, it seems that you really enjoy R&B. Can you explain why this music is inspiring you? 
I think it's more the media that try to categorize me in one specific music style. I like all kinds of music and do all kinds of music. It can be Pop, Soul, Gospel but also why not Reggae, Rap or Rock? I don't have limits to a specific style.
What are you currently listening to?
 Right now, my big artistic crush is Sam Smith! I'm in love with his voice and his music!  See Shana cover one of Sam's songs  ("I'm not the only one") in the video below
What did you enjoy listening to at a younger age? 
When growing up, I listened to Michael Jackson, Whitney Houston, Boys II Men, 2Pac (thanks to my brother), Mariah Carey, Lauryn Hill, The Fugees, so I guess more black music.
You recently went to South America, for what reason?
I went there to make contacts in Bogota for 2015 ( I can't say more but hopefully, I will be performing in Bogota very soon)  I also took advantage of the Northern Coastal part of Colombia for a few days of holiday.
Are you going to tour one day in Switzerland?
I hope to tour all over the world.
Who is your producer/ your manager these days?
When I was signed, my producer was also my manager and my publisher! Bad idea.. Right now, I'm doing everything on my own but I've always been quite independent when making contacts, finding concerts even when I was signed so it doesn't make a big difference.
How do you feel when you are on stage?
It's the best feeling in the world! When I'm on that stage, I never want that moment to end.
What are you currently reading? 
My last book was from Dr. Alexander Eben "Proof of Heaven"
What are your favourite places in Geneva, in Lausanne, Bern, Zurich?
In Geneva in the summer, I love to paddle-board. I usually go to Versoix to do this. In Lausanne, I always go to the Lausanne Palace to have my home-made Ginger Ale at the bar. It's not on the menu but they will always make it for me. In Zurich I love to walk around near the lake and the old town. Zurich is one of my favourite cities in Switzerland! There is something so unique about this city. I also love the paths alongside the river in Bern. I love to be near the water in general, whether it's an ocean a sea or a river.
What are the other bands from Switzerland that you like?
I recently discovered a Swiss Artist called James Gruntz! I love his music! I also really like Pegasus and Cauliflower (their drummer is actually my drummer as well)
What are the DJ's that you like?
 Disclosure, Duke Dumont, Robin Schulz! Soulful Dj's…
You can find out more about Shana and see more of her performances on her own website here.